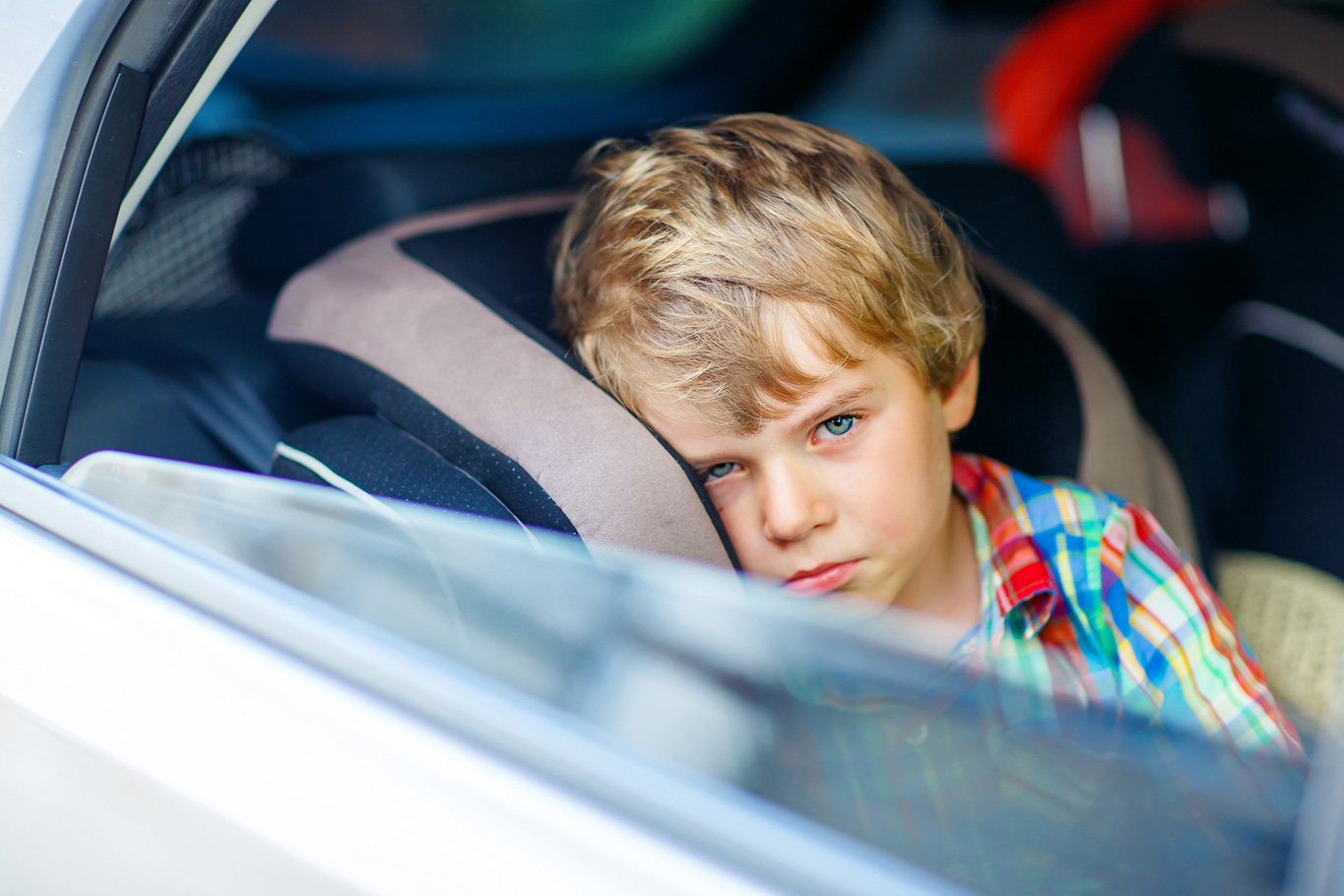 Travelling with Children
Tips for travelling with a baby and toddler – medicines to pack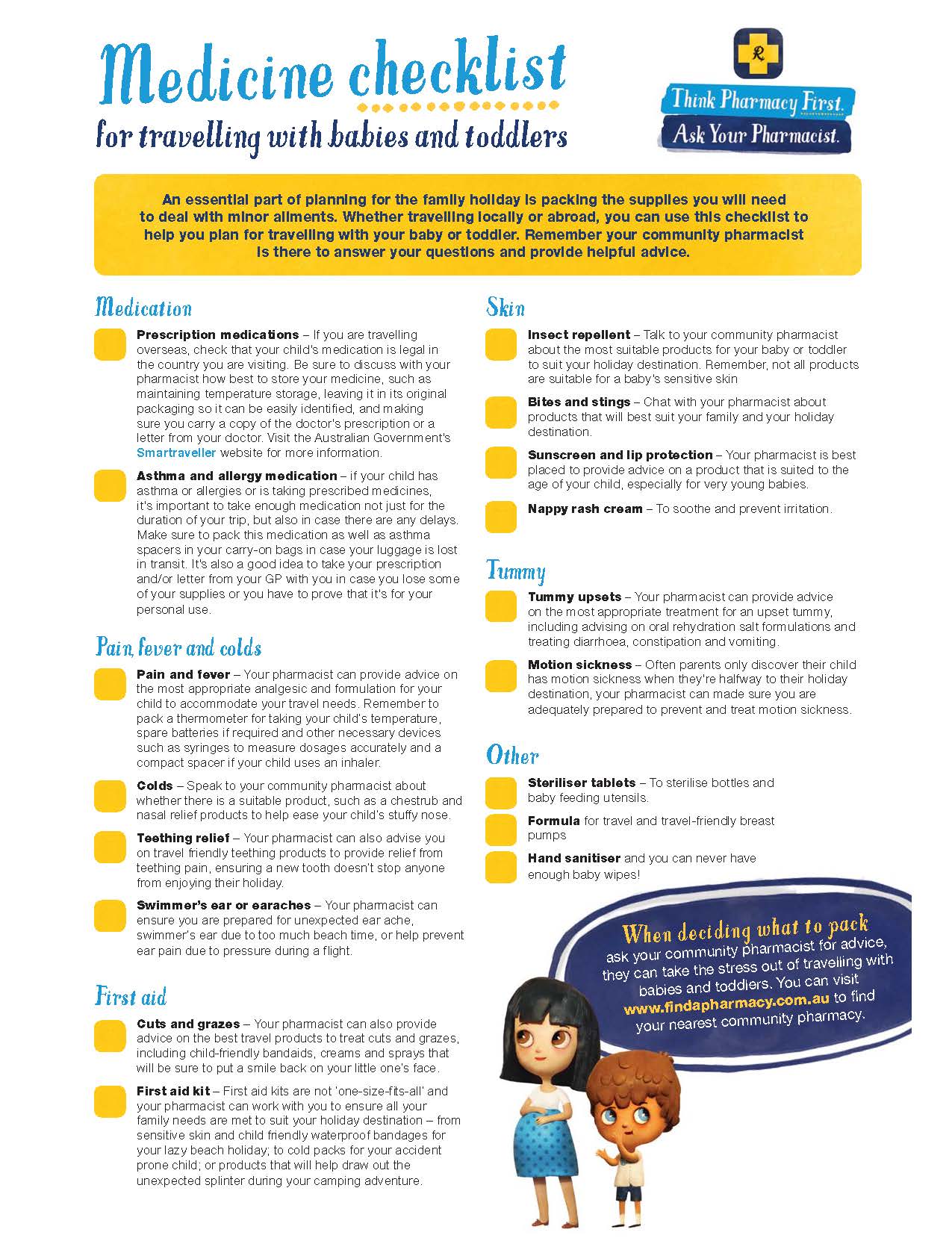 Have you ever looked forward to a family holiday for months only to wish you had never left home? How is it that holidays, illness and ailments always seem to go together? Your baby and toddler might have been the picture of health at home, but the minute the plane touches down the runny nose starts. It's challenging enough having sick children when you're at home, but it can be even more stressful when you're away from everything familiar.
When planning travel with a baby or toddler, your local community pharmacy can help you make sure that minor ailments don't ruin your much anticipated vacation.
Beach holidays
Beach holidays bring the promise of sun, sea and sand, but also sunburn, heat rashes, bites and stings. Introducing your baby to the beach for the first time is a momentous occasion. You may be focused on showing them rock pools and sandcastles, but they will probably be more interested in eating as much of the sand as they can get their little hands on. Along with getting the sand out of their nappies and packing up all the paraphernalia that comes with taking them to the beach, it's important to pack the right things in your travel medicine kit. Sunburn can happen really quickly, but the redness and discomfort is only felt hours later. It's important to think prevention first and minimise exposure during the hottest times of the day. Your pharmacist can work with you to make sure you are equipped with the right sun protection specific to your child's skin and medical conditions as well as after sun care.
Winter holidays
Unfortunately, winter holidays also coincide with cold and flu season. Respiratory infections can make your holiday miserable and quickly work their way through the whole family. When your little one is sick, they just want to be held and be close to you. Night times can be particularly difficult, but your pharmacist can work with you to tailor your travel kit to your family, so a cough or cold doesn't impact your holiday.
Cruise holidays
Cruise holidays are becoming increasingly popular with young families, they're affordable and you only have to unpack once! If you have any questions about sea sickness and travelling with babies and toddlers, your local community pharmacist is knowledgeable and able to work with you to make sure you are fully prepared. They can give you advice on the most suitable products to meet your specific family needs. Tummy bugs and the associated vomiting and diarrhoea may also be a cause for concern, so discuss your holiday with your pharmacist to make sure that unexpected illness doesn't ruin your cruising adventure!
Camping holidays
Sharing your love of the outdoors with your children can be a wonderful experience for both you and them. However, having a well-stocked medical kit is very important if you are camping with a baby or toddler and are a long way from the nearest town or medical help. Your pharmacist can make sure your kit is tailored to your family to help prevent insect bites and sunburn as well as treat bites, stings, cuts and grazes. Camping with a baby can be a little more challenging, but definitely doable with preparation.
Overseas holidays
If you are planning an overseas holiday, organising the family's medications should be near the top of your priority list. For both over the counter and prescribed medications, read the travel advice on the Australian Government's Smartraveller website. You should also check with the embassies of the countries that you will be visiting to make sure those medications are legal there. To make identification easy, leave medications in their original packaging. Take copies of prescriptions with you as well as sufficient medication to last the duration of your trip and allow for any delays. When you're flying with a baby and toddler, make sure to pack any medication you might need on the flight in your carry-on luggage. You want to make sure the medications are readily accessible as there may be flight delays or your luggage may be lost in transit. Remember there are also restrictions around taking liquids on aeroplanes, although liquid medications are an exception to this rule. You need to ensure you have a letter from your doctor or copy of the prescription. For your toddler, you can speak to your community pharmacist to see if there are suitable medications in a chewable form. You can also visit the Australian Government's TravelSECURE website for more information about travelling with medicines.
Managing minor illnesses and ailments while travelling with babies and toddlers needn't ruin your holiday if you are prepared. Download our handy medicine checklist specifically for travelling with young children and go speak to your community pharmacist for advice, they are there to help you.
Advice