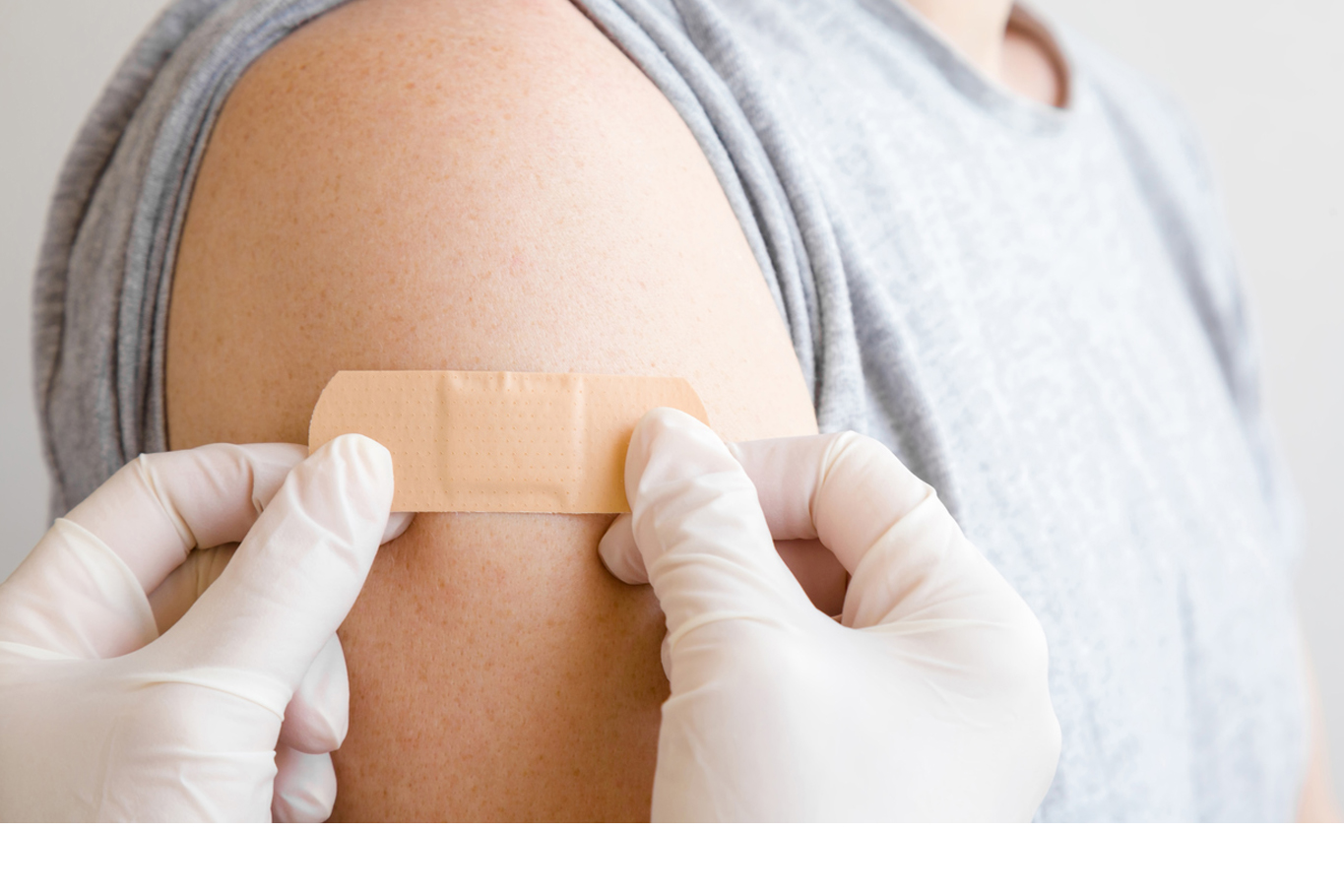 COVID-19 and Vaccination
Community pharmacists around Australia who have been appropriately trained are able to provide vaccinations to protect you against COVID-19.
The inclusion of community pharmacy in the national COVID-19 vaccination program means that it is easy to get a COVID-19 vaccination at a location that is convenient for you.
COVID-19 is a respiratory disease caused by the virus SARS-CoV-2, which belongs to a family of viruses called coronaviruses. Symptoms of COVID-19 infection include fever, cough, sore throat and shortness of breath. Most people infected with COVID-19 only experience a mild illness, however in some cases people can become very unwell.
Anyone can become infected with COVID-19. It can spread from person to person through contact with someone that has COVID-19, through contact with respiratory droplets from an infected person when they cough or sneeze, and by touching objects or surfaces with droplets on them and then touching your mouth or face.
You can help slow the spread of COVID-19 by:
Practicing good hand hygiene (washing with soap and water, or use hand sanitiser)
Physically distancing
Staying at home if you're unwell
Getting tested if you have symptoms
Wearing a mask when directed to do so, such as in situations where physical distancing is not possible
Using check-in systems if required
The COVID-19 vaccine is free under the national COVID-19 vaccination program. You can check your eligibility to receive the COVID-19 vaccine using the COVID-19 Vaccine Eligibility Checker.
Like all medicines, there can be side effects following vaccination with a COVID-19 vaccine. Some side effects are mild and start within a day of vaccination and go away within one to two days. Other side effects are more serious and may required medical attention. You can read more about what to expect after getting a COVID-19 vaccine on our fact sheets.
Your community pharmacist can answer any questions you may have, and provide more information, on COVID-19 vaccination.
Advice